Wing Tsun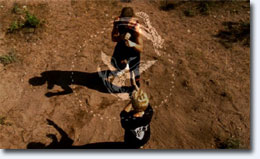 is an effective self defence with the demand that You will be able to defend Yourself against physical assaults even if You can or will not rely on bodily force.
As a Wing Tsun practicioner You act in a unique way: as soon as You reach contact to the opponent You will fight by Your senses - tactile. So You will be able to take the opponents force and redirect it back to him.
You will learn through Wing Tsun how to defend Yourself by all means because everything can happen in a real self defence situation.. In order to prepare towards possible situations in a realistic way the partner training is very dominant. It will be conducted in a very pleasant atmosphere where the fun does not get short either, in mixed groups as well as in special womens' or kids' classes.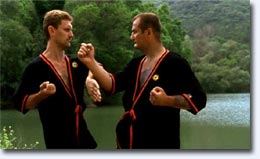 The new resulting self confidence and the then accompanying charisma will provide in the best case that no physical fighting activity is ever nessecary. And if yes?
Then You will have the calming certainty is that after Grandmaster Leung Ting from Hong Kong. That in 30 years acquired know-how knowledge is taught on a highest international standard.